LCG Computer Graphics Lab
---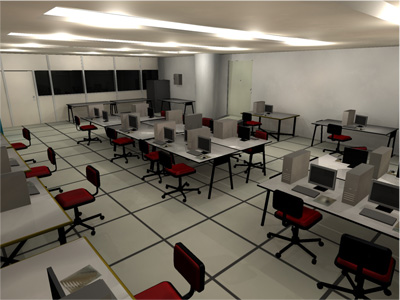 Welcome to LCG, the Computer Graphics Lab of the Systems Engineering and Computer Science Program (PESC) of the Federal University of Rio de Janeiro (UFRJ).

LCG was founded in 1987 by professor Marinho, and was soon after joined by prof. Antonio Oliveira. The lab promotes research in many broad areas in Computer Graphics, Image Processing, and Computer Vision.
---
News
30/09/2015

Rafael Romeiro's Masters dissertation is featured in Ciência Hoje online magazine. It was previously featured in Boletim Faperj in June-2015.
29/09/2015
LCG says farewell to Gustavo Pfeiffer who is off to start his PhD in Japan, University of Tokyo. Good Luck Gustavo!
30/08/2015

Daniel Coutinho receives SIBGRAPI 2015 best poster award!